Vanuatu's New Ombudsman Mr Hamlison Bulu and a team from the Office of the Ombudsman completed an awareness program from the 24th to the 31st of July 2013 on the Island of Pentecost. The Team started the awareness on South Pentecost, moved on to Central Pentecost and then to North Pentecost.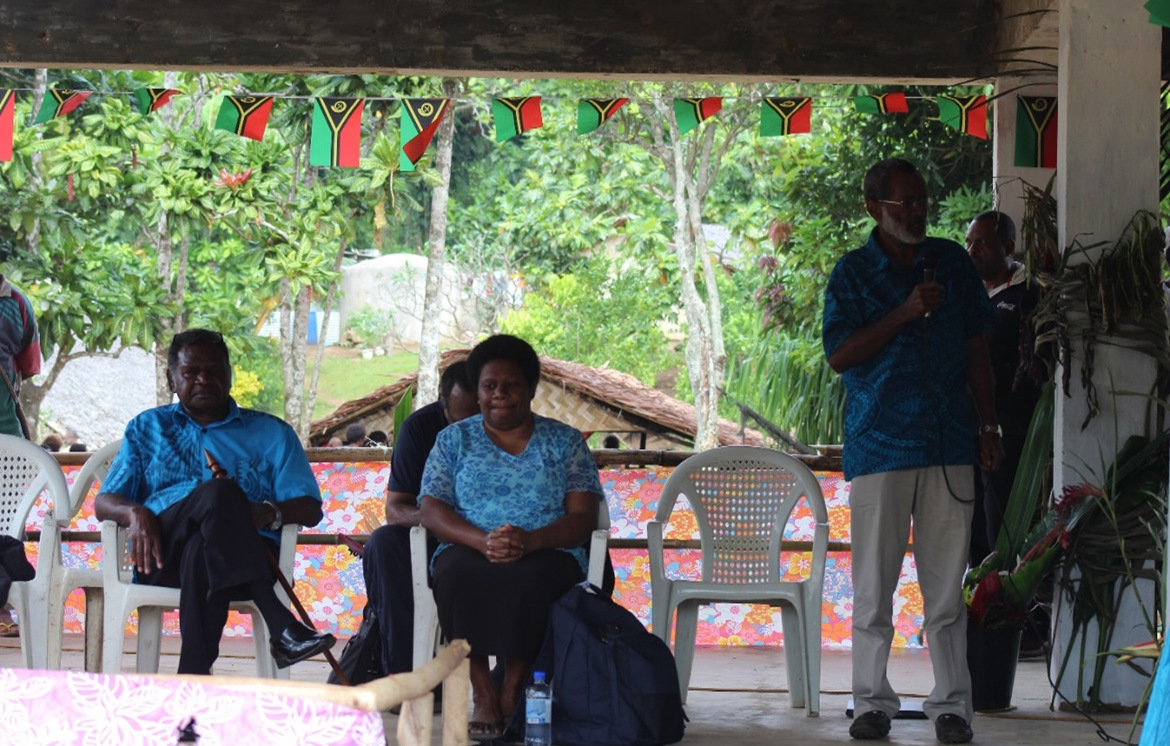 Ombudsman Bulu at Loltavola.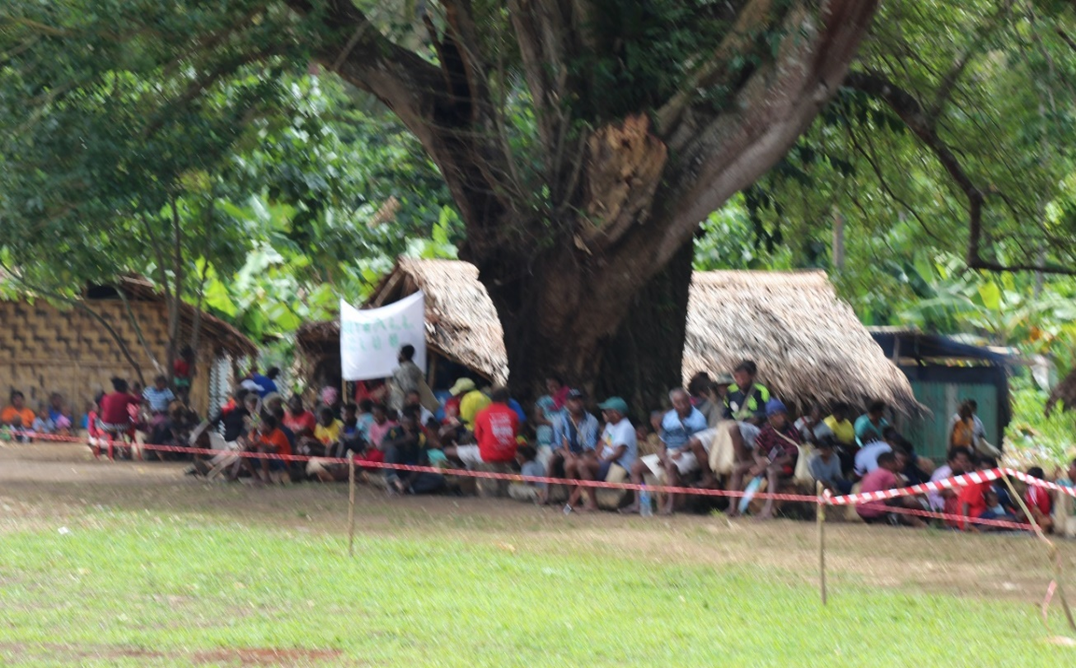 People Listening at Loltavola.
The team completed awareness at White Water, Ranwadi College, Melsisi, Bwatnapni and at Loltavola. These areas hosted the 39th Independence Anniversary Celebrations for the four Area Councils of Pentecost Island.
The team engaged with the people of Pentecost enabling them to understand the functions of the Ombudsman, who is the Ombudsman, how the Ombudsman can assist them in dealing with issues they may have in relation to the Government Services and Infracsture available to them in their day to day lives.
The team also spoke about the Leadership Code and who are Leaders in the context of people in our rural communities and Government Services available to them and what they can do if they are not happy with the Government Services available to them and what the Ombudsman can do to assist them.
A new experience for the Ombudsman's Office during the Pentecost Awareness occurred when the team visited White Water Independence Anniversary Celebrations and the Loltavola Independence Anniversary Celebrations. Honorable Member of Parliament for Pentecost Constituency Mr Silas Bule was present during the awareness at White Water and the Minister of Climate Change, Honorable Ham Lini Vanuararoa who is also Member of Parliament for Pentecost Constituency was also present to listen to the Ombudsman's Awareness Presentation at the Loltavola Celebrations Center.
The Office will be conducting similar awareness in other parts of Vanuatu in the coming Months.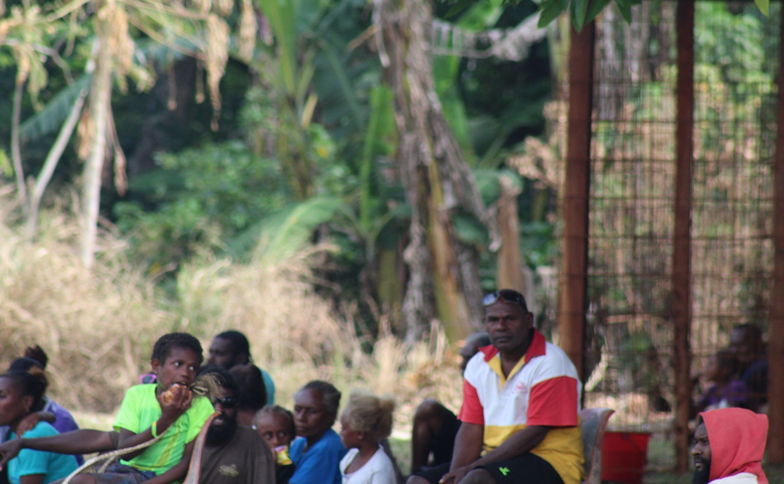 People Listening at Bwatnapni Celebrations.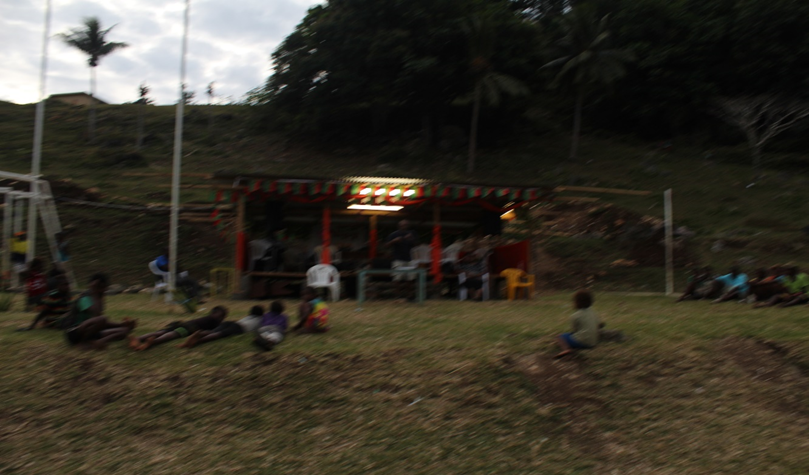 Ombudsman Awareness at Melsisi Celebrations Center.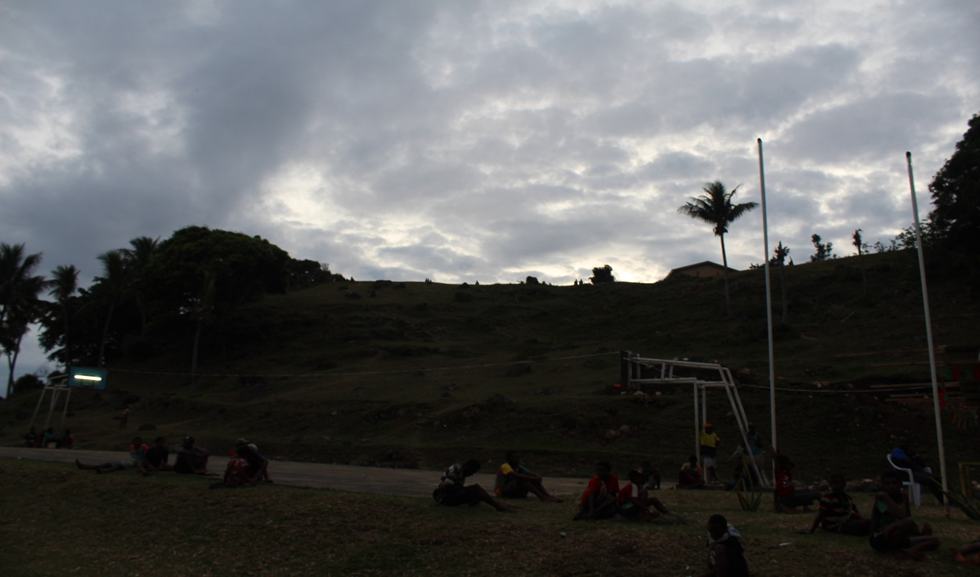 People Listening at Melsisi.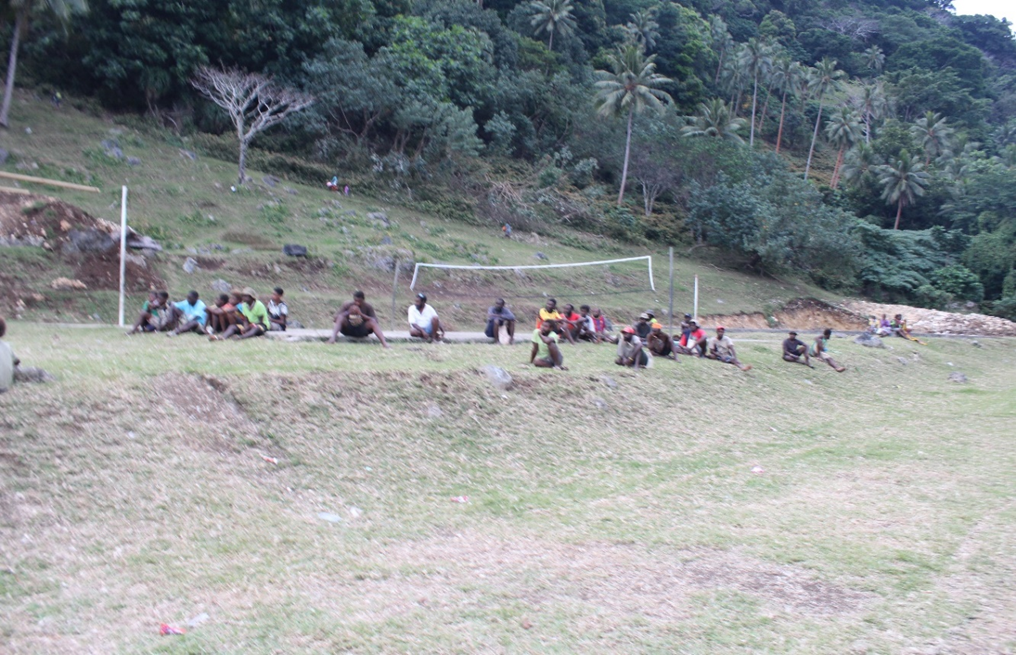 People Listening at Melsisi.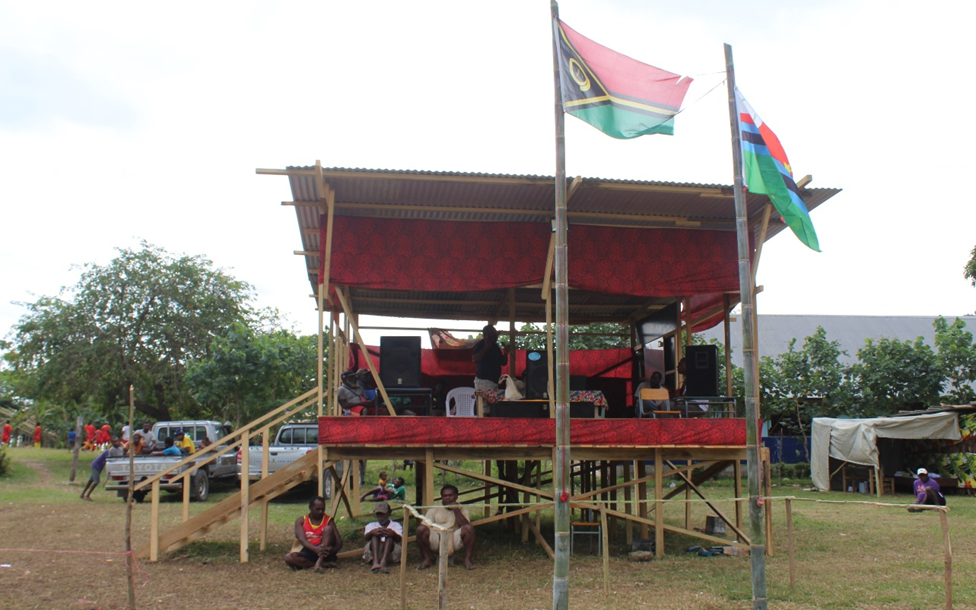 Ombudsman Awareness Bwatnapni.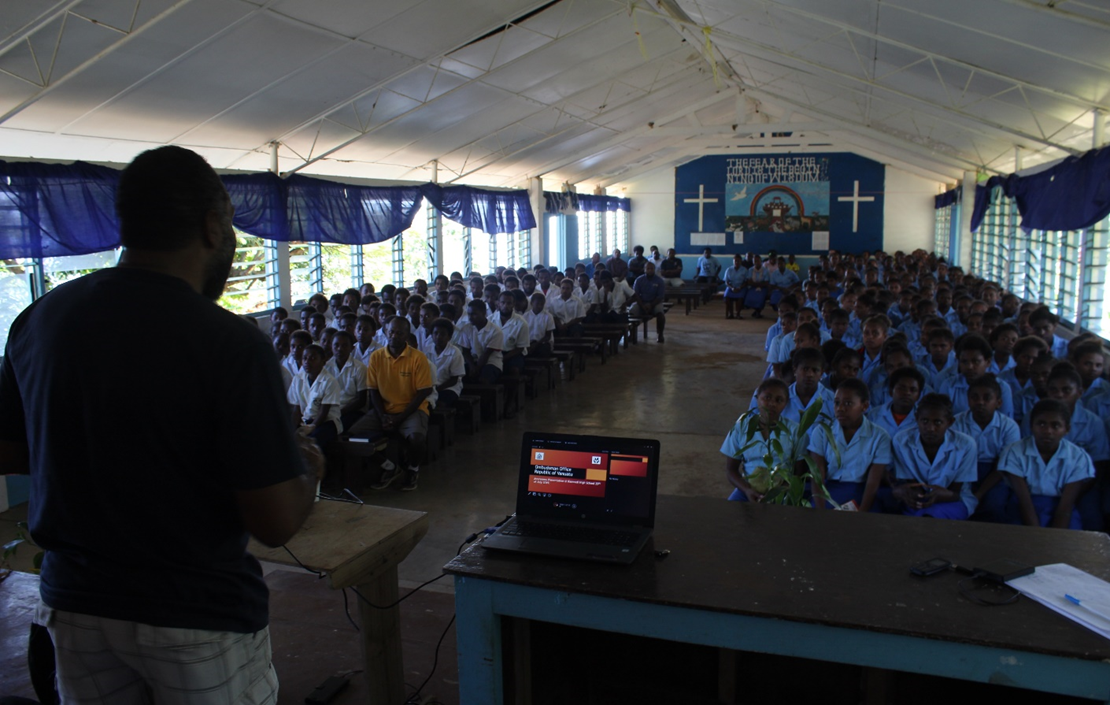 Awareness at Ranwadi College.