The Week of Monday 1st of July to Friday 5th of July marks an important milestone for the Office of the Ombudsman. Staff members along with the outgoing Acting Ombudsman, Alain WAI MOLGOS undertook a review on the current structure of the office, a proposed new office structure, all job descriptions of senior managers and other officers, a review of the 2019 staff business plan and a also produced a draft office business plan and budget for the year 2020.
The retreat also enables the office to review its investigation processes and prepare itself for any upcoming changes in its governing legislations. The retreat was also part of continuing and completing the Ombudsman Office Structure review which started on Wednesday 17th of April 2019.
Ombudsman Office structure caters for 33 staffs, however with limited budget the office has, only 17 budgeted positions occupied. The retreat is a first for the Office ever since its establishment and its success will enable the Office to carry out its mandated functions more efficiently with the number of cases it has with its limited resources. The retreat ends with the official launching of the Office Website which can be followed on this link below : Here.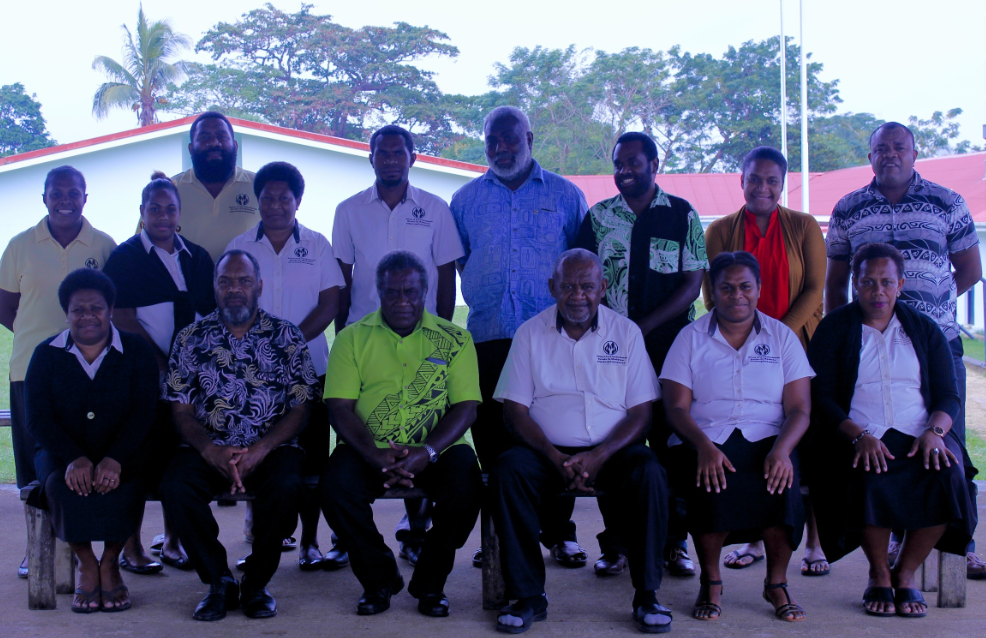 Acting Ombudsman Alain WAI MOLGOS and Team