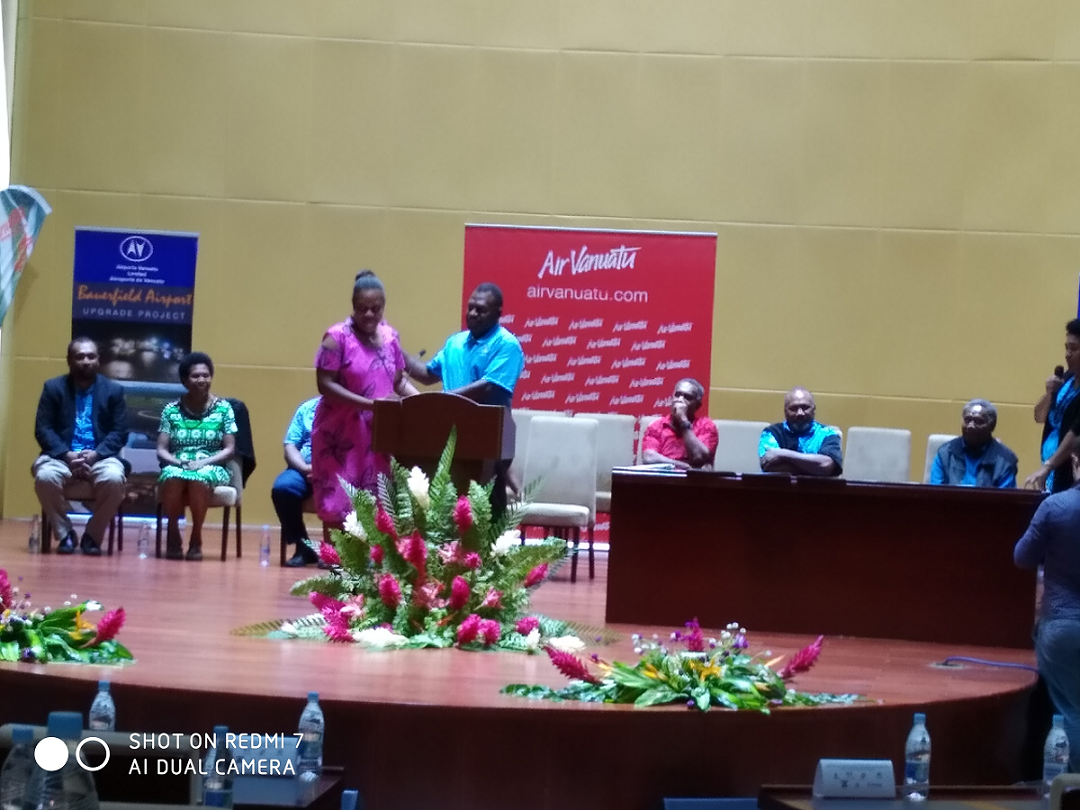 PC: Juanita Ravakae
Massive Congratulations to the Ombudsman's Office Principal Investigator; Mrs. Dorah Leitap Samuel for being awarded as the best Individual PSC awardee under the Ministry of Prime Minister's Office for her excellent performance last year 2018.
Dorah started work with the Ombudsman's Office in 1998 as an Admin and Secretary/Accountant under the leadership of Marie-Noelle Ferrieux Patterson; First Ombudsman of the Republic of Vanuatu. In April 2005, she was identified as having skills in Investigations, so she was appointed to the post of Assistant Investigator.
In 2013, she was later promoted to the post of Investigator which she assumed full duties and responsibility as an Office Investigator until 2015 when she got promoted again to the post of Principal Investigator, the post she is currently occupying.
Dorah is one of the oldest staff still serving the Office of the Ombudsman. She served all five (5) former Ombudsmen of the Republic of Vanuatu and now with the sixth Ombudsman; Mr. Hamlison Bulu. She still has several years more to serve this office.
Dorah proved herself as an excellent co-worker and Investigator which is clearly reflected in her 2018 work performance. She is swift to provide information that is urgently required and is taking her work very seriously.
Dorah was in Santo during the PSC day (26 July 2019) so her daughter; Miss Maria Samuel, received the award on her behalf from the Director General for the Prime Minister's Office; Mr. Gregoire Nimbtik. Once again Congratulation Dorah!