On the 10th of April 2019, the Office of the Ombudsman completed a Leadership Code Awareness with the newly appointed Director Generals for 13 Government Ministries of the Republic of Vanuatu.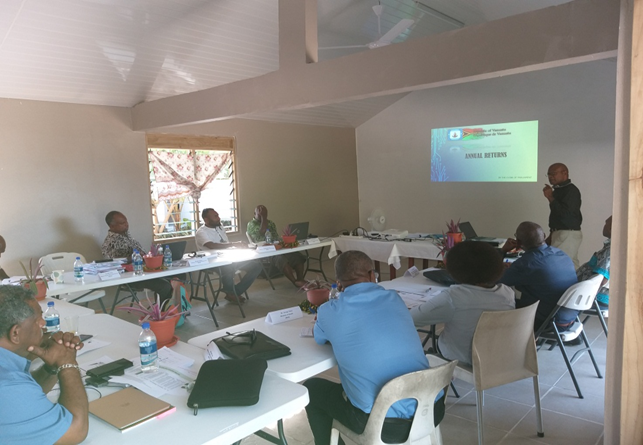 Director Generals Listening to Annual Returns Presentation by Clerk of Parliament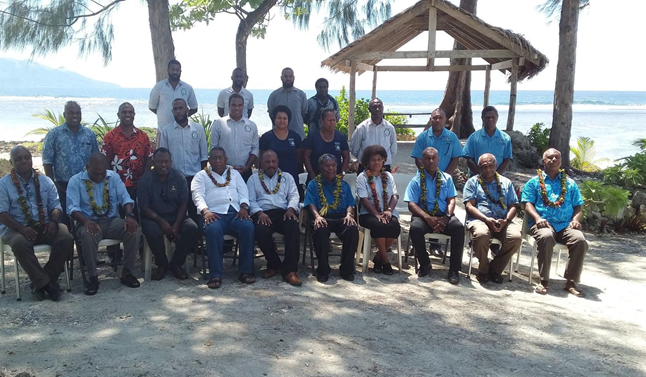 Director Generals and Public Service Commission Staff members
The Leadership Code Awareness was part of the Induction Program of the 13 Director Generals that was organized by the Public Service Commission.
Representing the Ombudsman Office was Mr Darval Simon, Principal Investigator of Leadership Code Investigations and Mrs Velma Karabani, Director of General Complaints. A 20 minutes presentation was completed by Mr Simon and Mrs Karabani which was focused on the mandated functions of the Ombudsman Office, What is the Leadership Code, Who are leaders as per the Article 67 of the Constitution and section 5 of the Leadership Code Act.
The awareness presentation also covers the main provisions of the Leadership Code Act, Duties of a Leader, Examples of Leadership complaints, and submission of annual returns, examples of breaches of Leadership Code by Leaders and how Director Generals can assist the work of the Ombudsman.
The presentation was welcomed by most of the Director General's present in that for most of them, it was their first time to listen to such a presentation.
The Office of the Ombudsman is thankful that the Public Service Commission can host the first ever induction of Director Generals, and also encourages the Director Generals to have pride and integrity whilst carrying out respective duties.
The Director Generals were also encouraged to organize with their subordinates to have the Ombudsman Office run awareness presentations with their staff members when needed.