The Ombudsman's Office of Vanuatu is delighted to announce the forthcoming visit of New Zealand Chief Ombudsman Peter Boshier, scheduled from August 9th to August 12th, 2023. With a distinguished career as a Judge, Chief Ombudsman Boshier assumed his role in December 2015, bringing to the position a wealth of experience and commitment to justice.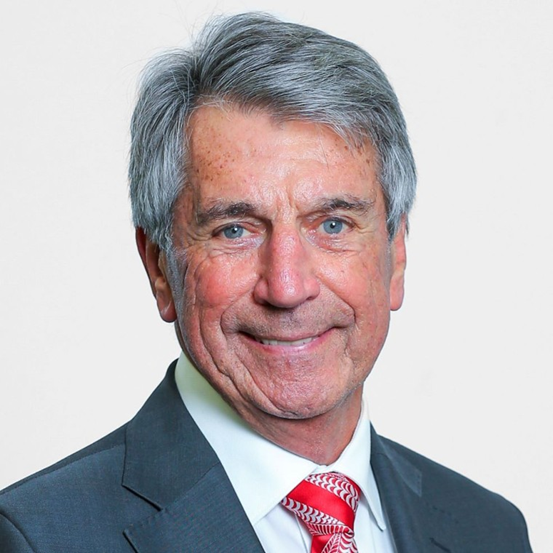 Chief Ombudsman Boshier's legal journey began with his appointment as a District Court Judge with a specialized Family Court warrant in 1988. His expertise and dedication propelled him to the prestigious position of Principal Family Court Judge of New Zealand in 2004. Peter Boshier's deep connection with the Pacific is reflected in his recognition as Misa, a Samoan Matai title bestowed upon him in 2000.
Throughout his tenure as Chief Ombudsman, Peter Boshier has been a steadfast advocate for the swift and effective resolution of Official Information Act and other complaints. He has promoted the collaboration with government agencies, enhancing their practices and reinforcing his team's oversight of prisons and public mental health facilities.
In recognition of his contributions, Peter Boshier served as Regional President of the International Ombudsman Institute's Australasia and Pacific Region. His outstanding leadership led to his election as Second Vice-President of the Institute in 2022, further affirming his commitment to advancing ombudsmanship internationally.
The impending visit to the Republic of Vanuatu is a landmark event, highlighting the strong bilateral ties between Vanuatu and New Zealand. A pivotal objective of Chief Ombudsman Boshier's visit is the signing of the Bilateral Support and Cooperation Arrangement between the Vanuatu Ombudsman Office and the New Zealand Chief Ombudsman Office. This agreement will lay the foundation for continued cooperation between the offices of the New Zealand Chief Ombudsman and the Ombudsman of Vanuatu. It reflects our shared commitment to transparency, accountability, and good governance.
Chief Ombudsman Boshier eagerly anticipates engaging with esteemed leaders in Vanuatu during his visit. Scheduled discussions with the Head of State President Nikenike Vurobarabu, the Malvatu Mauri (National Council of Chiefs) President, Chief Willie Grey Plasua, The Honourable Prime Minister Ishmael Kalsakau Mau Koro, Honourable Minister of Finance John Dahmasing Salong, and The Honourable Minister of Justice John Still Tari Qetu will center on the pivotal role of Ombudsmanship in New Zealand and its resonance within a global context.
The Ombudsman's Office of Vanuatu extends a heartfelt welcome to Chief Ombudsman Peter Boshier and his delegation. This visit stands as a testament to the enduring friendship between our nations and our shared commitment to progress, justice, and good governance.