The Office of the New Zealand Chief Ombudsman in Wellington, New Zealand, has successfully organised a first ever Leadership Forum for all the Ombudsman's Offices of the Pacific Region on the 26th and 27th February 2020. The Forum was held at the beautiful and peaceful LaValla Estate in a small town outside Auckland called Tuakau.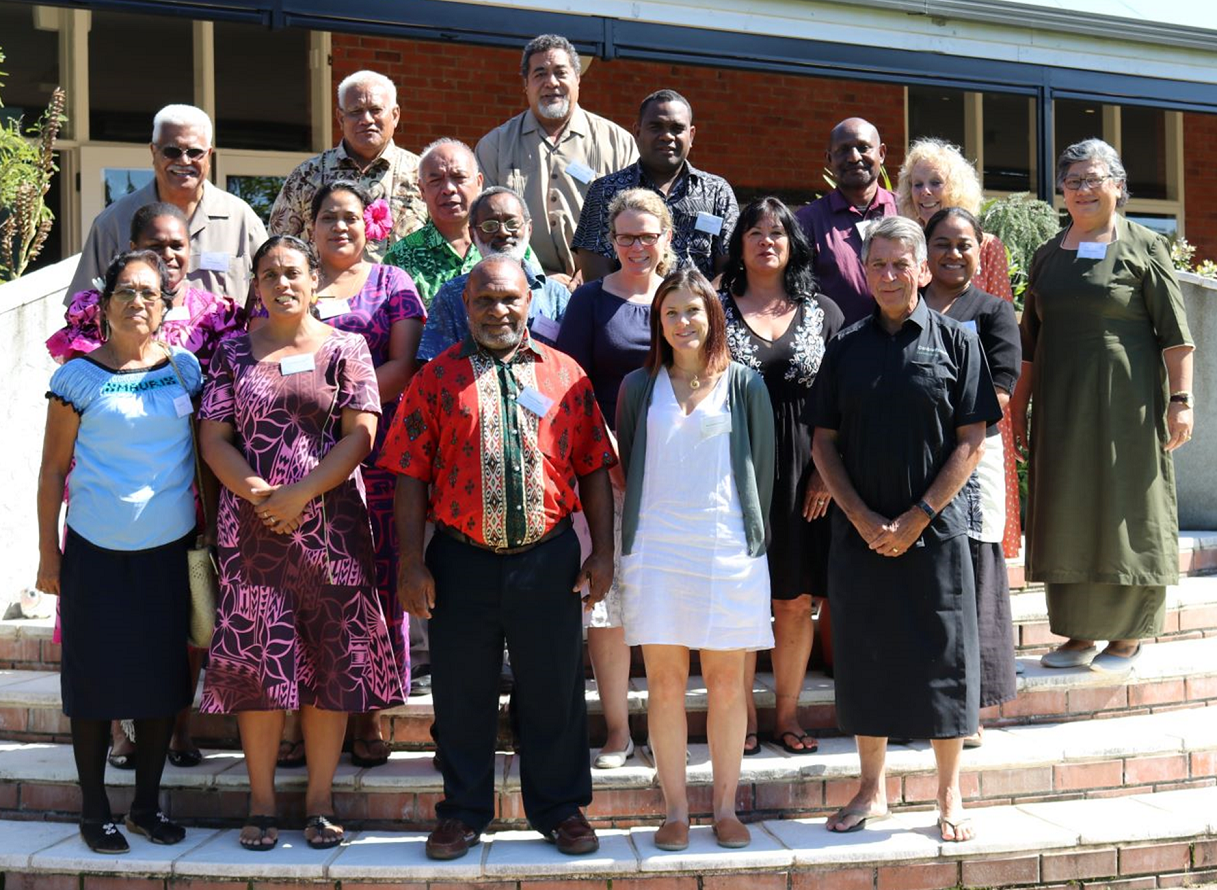 Group photo of participants of the Leadership Forum 2020 – Picture credit: New Zealand Chief Ombudsman Office team
The Forum has brought together nine Ombudsmen of the Pacific namely New Zealand (Host Country), Cook Islands, Kiribati, Papua New Guinea, Samoa, Solomon Islands, Tonga, Tuvalu and Vanuatu and their respective Senior Office Administrators. Mr. Hamlison Bulu; Ombudsman of the Republic of Vanuatu attended this two days forum with Ms. Christine Kapalu; head of administration.
The main objectives of the forum was for (i) the different Ombudsman's Office to share knowledge and experience in order to improve their practices in conducting investigations, (ii) for personal development to become better leaders and (iii) to develop and strengthen the relationship or network between the Ombudsman's Offices in the regions.
On day one, there was a very important session on "What is Leadership?" presented by Mrs. Shenagh Gleisner; Executive Director of the Institute of Public Administration of New Zealand. Her presentation helped all the participants re-think of their leadership style and how the shared ideas can be applied in each one's context. The session also helped each one assess and build their own leadership capability and encourage everyone to learn from each other.
The other important presentation was delivered by the New Zealand Chief Ombudsman; Peter Boshier, on "Leading within: Building a Vision". It was an interactive session where each Ombudsman or administrator share the purpose of having an Ombudsman's Office in their country and how the Office is important to the people. The overall objective of his session was to confirm that Ombudsman's office plays a vital role in a country. It makes sure that citizens receive government services in a fair manner and justice is upheld at all times.
A team from the Office of the Chief Ombudsman (John Penney; Manager People and Capability and Bridget Hewson; NZ Parliamentary Deputy Ombudsman) also spoke on managing performance and building trust with other leaders respectively followed by a presentation of success stories of the Ombudsman's Office in Tonga.
Overall, the two days event was a very successful one that helped strengthen the links that each office has and it also provides avenue for improvement and support. The most interesting part is that the Office of the New Zealand Chief Ombudsman pledged his support to all the Ombudsmen in the pacific but more specifically to Vanuatu, Tonga, Tuvalu and the Kiribati Leadership Commission for a first period of four (4 years). He also stated that other pacific countries are getting support from the Commonwealth Ombudsman in Australia so New Zealand will focus more on others with limited support.