The office of the Ombudsman had its second amendment gazetted by the Office of State Law in the Official Gazette no.8 of 2020 which was published on the 6th of February 2020.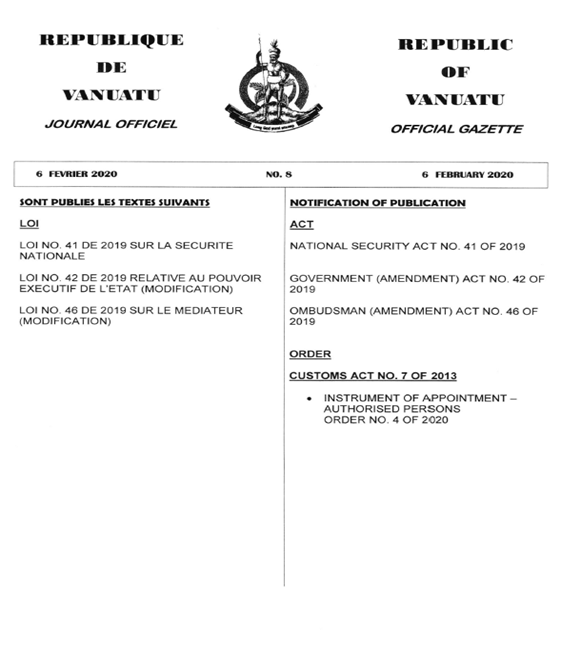 The amendment includes the power of the Ombudsman to appoint all staffs meaning the office will not be depending on the Public Service Commission to make appointments of staffs but the Ombudsman himself.
Secondly is the Temporary Protection Orders meaning the amendment allows for the Ombudsman and his staff to apply to the Magistrates Court for a temporary protection order protecting the Officers of the Ombudsman when undertaking their functions, and Thirdly, Transitional provisions stating that staff of the Ombudsman, who were employed by the PSC before the commencement of this amendment, are to continue to hold office as if he or she is appointed by the Ombudsman under the current amended Act on the same terms and conditions of employment and with the same accrued or accruing entitlements when employed by the Public Service Commission
There were cases in the past where Ombudsman staffs had difficulties investigating complaints against their employer the Public Service Commission.
The Ombudsman has welcomed the new changes and is now eying significant changes in the future.