The Vanuatu Ombudsman's Office, in collaboration with the Director and staff of the Department of Correctional Services, had successfully carried out a visit to all the Correctional Detention Centers in Port Vila on 05 April 2019. The visit came about after a two-days workshop conducted by the New Zealand Ombudsman Office in late March on Prison Inspections. The Ombudsman Team visited the High Risk Facility, the Medium Risk / Remand facility as well as the Low Risk facilities for both men and women.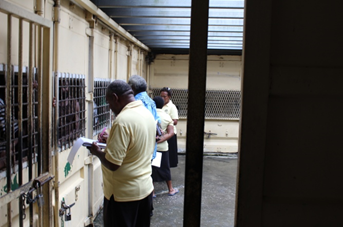 Some members of the Ombudsman team at the High Risk Unit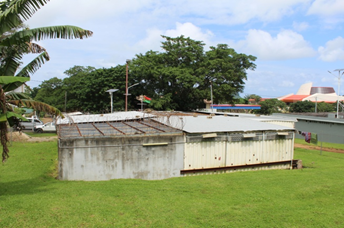 The Remand / Medium Risk Detention Facility
The purpose of the visit was to receive any complaints and concerns of detainees and staff members employed at the Correctional Detention Centers. A team of seven investigators was tasked to take on the challenge and on that day received complaints and concerns from detainees and staff members.
Following the visit, concerns and complaints were raised with the Director of Correctional Services Department, Mr Johnny Marango, through a report that was compiled by the team. The Ombudsman Office is happy that Director Marango accepted the report and assured them that he would follow up on the issues raised in the report.
The Ombudsman team is very happy to report that not only did Director Marango was willing to cooperate with the Ombudsman's Office on such visits but that he had kept his word and had started dealing with issues that were raised by the Ombudsman. The Ombudsman and staff appreciates the positive actions that Director Marango had taken so far. The Ombudsman team hopes that the working relationship is further strengthened through an MOU in the coming days to continue on such visits and also to make sure that rights of detainees are not denied by the Detention authorities according to national laws and International treaties.